Wellness Discount Programs
Your wellness is important to us.

Your wellness is very important to us. To make it easier to take better care of yourself, we offer a wide range of discount programs1 that can help you save money and get healthier.

Discount Programs
Discount Vendors
Wellness Discounts
CLUBSPORT AND RENAISSANCE CLUBSPORT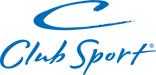 Increase your wellness with ClubSport
®
and Renaissance ClubSport
®
.
Blue Shield members have two options for saving on membership dues and fees when selecting ClubSport or Renaissance Club Sport for gym memberships:
60% discount on enrollments when joining on a month-to-month agreement
$0 enrollment fee when joining with a 12-month agreement. A one-time $25 processing fee applies at the time of enrollment.
ClubSport or Renaissance ClubSport Membership includes:
Two complimentary personal training sessions for each new member (a $150 value)
MicroFit testing and goal setting
Access nutritional support online
Free wellness seminars
Hundreds of free in-club programs included in monthly dues
Three hours of complimentary childcare with a family membership
ClubSport locations:
Pleasanton, CA
Fremont, CA
Green Valley (Las Vegas, NV)
Walnut Creek, CA (ClubSport and Renaissance ClubSport)
Tigard (Tigard, OR)
Aliso Viejo, CA (Renaissance ClubSport)
Work or live near ClubSport locations in Walnut Creek or Aliso Viejo?
These locations feature Renaissance ClubSport, a full-service sports club that includes a hotel and restaurant. Club members receive discounts on dining, hotel rooms (based on availability) and spa.
Increase your wellness
WEIGHT WATCHERS

View program details (PDF, 689KB)
Members receive a wide range of savings to help lose extra pounds and maintain a healthy weight:
Online savings – Special rates on three-month and 12-month subscription
Monthly pass – Unlimited local meetings each month, free eTools (at participating locations only)
24 HOUR FITNESS

View program details (PDF, 106KB)
Members enjoy a variety of waived and discounted fees, including:
Waived enrollment fees
Waived processing fees
Waived initiation fees
Discounted monthly dues as low as $24.99 per month
Vision Discount Program
All Blue Shield members can save 20 percent on the following services and materials at participating providers whether or not you have vision care benefits through Blue Shield.
Access participating providers
. 
Routine eye examinations
Frames and lenses, including photochromic 
Tints and coatings
Extra pair of glasses
Non-prescription sunglasses
Hard contact lenses 
QualSight LASIK

Learn more online or call (877) 437-6110, 5 a.m. to 5 p.m. Monday to Friday and Saturday 6 a.m. to 2 p.m. PST
Save on LASIK surgery at more than 45 surgery centers in California.
Members in California saved an average of 1200 per LASIK surgery and over $800 on procedures such as Custom Bladeless (all laser) LASIK in 2012
Services include pre-screening, a pre-operative exam, and post-operative visits
Call (877) 437-6110 to find out if you are a potential candidate for this life-changing procedure today or visit QualSight LASIK at www.qualsight.com/-lasikca


Program details (PDF, 51KB)

return to top

Laser Eye Centers
As a Blue Shield of California member, you are entitled to a 15 percent discount from NVISION Eye Centers.
NVISION Laser Eye Centers have some of the most experienced surgeons in the world, with offices in Southern California and in Sacramento.
Use your Flex Spending Account or ask about affordable financing options.
Call NVISION at (877) 91-NVISION ((877) 916-8474) or go online to NVISIONcenters.com to find a provider or learn more about whether LASIK is right for you.
MESVisionOptics.com
MESVisionOptics.com features competitive prices on many contact lens brands as well as other accessories, including a selection of sunglasses and reading glasses.
Discounts on contact lenses, sunglasses, readers, and accessories.
Blue Shield vision plan members can apply their eligible benefits to reduce their out-of-pocket cost for contact lenses.
All major brands and types of contact lenses at a reduced price from other online retail sellers.
Every lens is shipped in safe, sealed containers and is guaranteed to be the exact lens the doctor prescribed.
Free shipping is available for all orders over $50.
Visit MESVisionOptics.com
Alternative Care Discount Program
Find a participating provider online
Or call (888) 999-9452 (
TDD/TTY:
(877) 710-2746), Monday to Friday, 5 a.m. to 6 p.m. PST.
Acupuncture services
Members receive 25 percent off the usual and customary fees for:
Examinations
Acupuncture or electro-acupuncture
Adjunctive therapeutic procedures
Chiropractic services
Members receive 25 percent off the usual and customary fees for:
Examinations
Manipulative treatment
Adjunctive therapeutic procedures
Massage therapy
Members receive 25 percent off the usual and customary fees for massage therapy visits. Techniques may include:
Swedish massage
Deep muscle massage
Deep tissue massage
Health and Wellness Products
Receive online discounts up to 40 percent off suggested manufacturer's retail price on a broad selection of quality health improvement products, with free shipping on most items. This includes:
Vitamins and supplements
Herbal products
Homeopathic remedies
Diet and sports nutrition
Yoga and fitness equipment
Personal body care
Health and wellness books, audio, and DVD products
return to top
Learn more
For more information or for turn-key employee campaigns for Blue Shield members, contact your broker.
Disclaimers
These discount program services are not a covered benefit of Blue Shield health plans and none of the terms or conditions of Blue Shield health plans applies.
Read the full disclaimer and trademark information
All trademarks are the property of their respective owners.
return to top