The doctor will see you now: How to choose a primary doctor that is right for you.
In Part 2, we'll tell you what you need to know so you can choose the primary doctor that is right for you.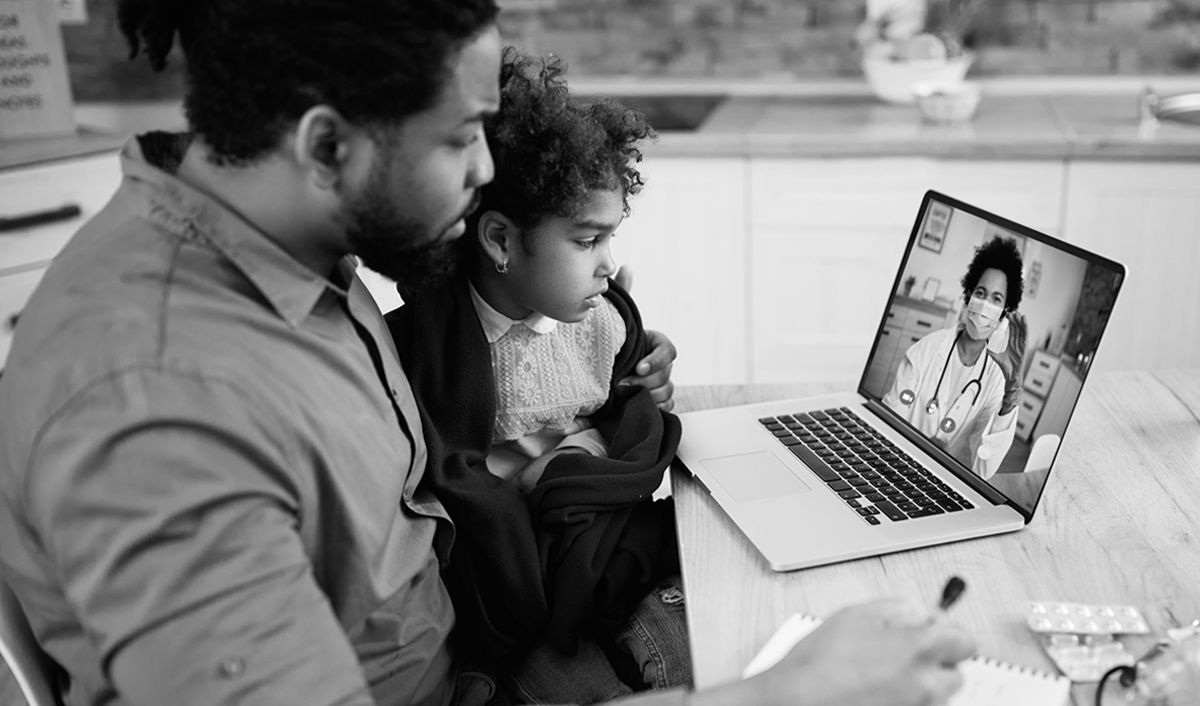 Scheduling a visit with your primary care doctor – also known as a primary care physician or provider (PCP) or in some cases physician of choice (POC) – can help you stay on top of your health. That's because people who use primary care are more likely to get prescriptions filled and have routine preventive visits and screenings. However, the pandemic has drastically changed how we get primary care, and unfortunately, some people are delaying or avoiding medical care due to concerns about the pandemic. Fortunately, telehealth and in-home care is becoming more prevalent, and the CDC has guidance on how healthcare facilities can take precautions to reduce risk of exposure – which might alleviate fears about getting primary care. 
In Part 1 of our article series, we shared with you the value of a primary doctor and what you might expect when you schedule a visit – whether it's an annual wellness visit or you have a specific medical issue. In Part 2, we'll tell you what you need to know so you can choose the primary doctor that is right for you. So whether you are an HMO member or a PPO member, you're always in control of your health.
How to know if your primary doctor is right for you
When you start building a relationship with your primary doctor, you want to make sure that your doctor is a right fit for you. You might consider which type of doctor is going to best serve your and your family's health needs. Each member of your family can have a different primary doctor. Some examples of different kinds of doctors include:
Internal medicine doctors – typically treat patients 18 and older and specialize in prevention and care of chronic conditions

Family practice doctors – treat patients of all ages and provide care for a wide variety of healthcare needs, including sports injuries and women's health 

General practice doctors – similar to family practice in terms of patient age range, gender, and care needs

Pediatricians – treat patients under 18 years of age

Women's health doctors – specializes in women's health issues, including obstetrics and gynecology
 
Another consideration is your primary doctor's network. If you are with an HMO plan, you'll want to see a doctor in your plan's network. If you see an out-of-network doctor, your services will not be covered and you will be billed for all costs associated with care, not just your copay. If you have a PPO plan, you can visit any doctor you want, regardless of network, and you don't need a referral to see a specialist. However, you will pay less if you see a doctor in your plan's network. See your Evidence of Coverage or policy documents for complete details about covered services. 
Finally, you'll want to know if your primary doctor can meet any specific requests you have. Do you want a doctor who does virtual visits? Do you have health conditions that might require input from a specialist? Your primary doctor should feel like a team player and advocate for your health. 
Searching for your primary doctor
You can browse for a primary doctor using our Find a Doctor tool, available through your online member account. If you haven't set up your Blue Shield member account, it's best to do that first before accessing the Find a Doctor tool. 
Using the tool, you will click on the Primary care physician tile. Select a specialty and enter your location. You'll then be able to browse for primary doctors in your area. You may be able to filter and sort the list based on various criteria, such as: 
Years of experience

Location

Gender preference

Language preference

Medical history

Specialty

Education

Medical group affiliations

Hospital affiliations

Credentials and certifications
In some cases, you can also see doctor reviews. You should also check to see if the doctor is currently accepting new patients.
Changing your primary doctor
We can help you can change your primary doctor. Maybe you were matched with a primary doctor because you didn't choose one, the one you chose was not available, or you are simply looking to make a switch. Whatever the reason, making a change is easy. We use a number of factors like location, age, medical history, primary language, and more to help you find a doctor who we think will be the right doctor for you. You will also see these same factors in your Find a Doctor search results – helping you make the right choice for you and your family. 
Log in to your online account. 

You will see your primary care physician listed on your dashboard homepage.

Under "Primary care physician," select the Change PCP or Change Primary Care Physician button. This will take you into a search to find a primary doctor who is accepting new patients.

Select a specialty or search by name and click Search. The tool will display available physicians who participate in your network. You can further filter and sort this list based on criteria that fits your needs.

Click on a physician's address to see details about that doctor. Once you've found a doctor you like, click Make PCP on that doctor's details page. A pop-up window will appear. Verify the information, then click Confirm and Continue.

A confirmation page will appear showing your change. We'll also send an email confirming your new PCP. 

Your new PCP or POC update will be effective based upon your plan. Typically changes are effective immediately for PPO members. HMO members, however, will need to wait until the first of the following month before their changes are in effect. The confirmation email will clarify when your changes are effective. 

Your primary doctor is your best ally to help you stay healthy. We can help you make the most out of your plan by helping you choose a primary doctor that best fits your needs and who is with you every step of your healthcare journey.