The doctor will see you now: Your first line of health care defense
A primary care physician can be your best ally in helping you get the care you need.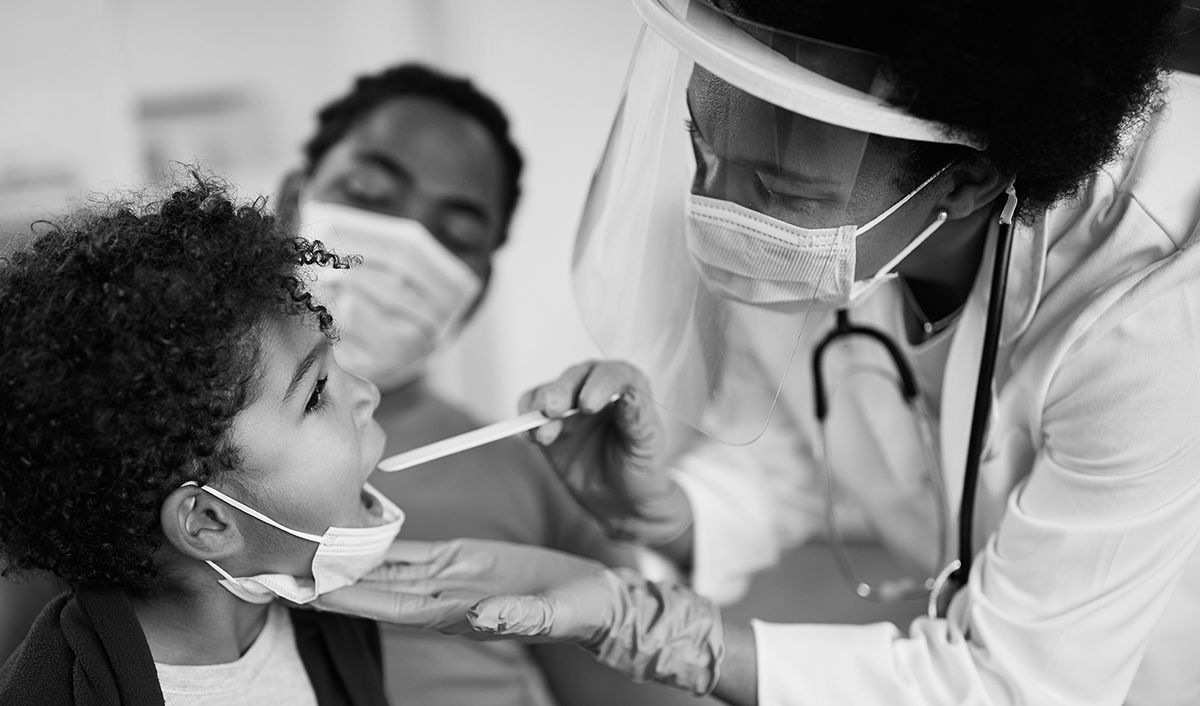 A primary doctor, also known as a primary care physician or PCP, can be your best ally in helping you get the care you need. A primary doctor might also be known as a Physician of Choice (POC) and can also include nurse practitioners and physician assistants. Your primary doctor can help you navigate the health care system, which at times can seem confusing and overwhelming. In fact, recent evidence suggests that utilizing primary care can increase the incidence of high-value care. Those with primary care are also more likely to fill prescriptions and get age-appropriate preventive health screenings.
Contrary to what many people might think, primary doctors aren't just for HMO members. PPO members can also make the most of their health care by seeing a primary doctor, even though PPO members don't need a referral from their primary doctor to get specialist care. This year, all Blue Shield members will have a primary doctor to help them get the most of their health care experience. Read on to learn more about the benefits of a primary doctor and what you need to know to get the care you need.
What does a primary doctor do?
A primary doctor is the main "go-to" doctor you see for any routine or non-emergency medical care. Primary doctors can help with:
Colds

Flu

Sore throats

Minor injuries

Preventive care

Immunizations

Annual checkups

Referral to specialists, if needed
 
Anyone who has had experience with an HMO plan is probably familiar with a PCP, though members with PPO plans can have PCPs, too. Typically if you have an HMO plan, you will need your primary doctor's referral before going to see a specialist. If you have a PPO plan, you don't need a referral, but it can be helpful to consult your primary doctor first since he or she knows you and your health best.
Primary doctors can come in a range of specialties, including:
Internal medicine

Family practice

General practice

Women's health

Pediatrics
 
If you want, each member of your family can have their own primary doctor. For example, your child can see a pediatrician, who specializes in children's medicine, while you or your spouse might prefer a doctor who specializes in adult internal medicine or women's health.
What you might expect at a visit with your primary doctor
Depending on the reason for the visit, whether it's an annual wellness visit or you have a specific medical issue, your primary doctor might perform routine screenings or tests as well as focus on any non-emergency medical conditions you may have. Some common conditions your primary doctor might assess/monitor/evaluate include:
High blood pressure

Risk factors for heart disease

High cholesterol

Diabetes

Breast, cervical, prostate, and colorectal cancers

Developmental disorders

Sexually transmitted diseases

Depression

Conditions related to children's health
 
Additionally, your primary doctor will most likely inquire about your immunization status to help you get on schedule against preventable illnesses. Your doctor will advise you regarding his or her protocols to ensure that visits are done safely during the COVID-19 pandemic. Your primary doctor can help you schedule any screenings or refer you to a specialist if it appears you need treatment for a condition outside the scope of primary care.
How do you get care with a primary doctor?
The first thing you should do is log in to your online account to view your PCP. If you have an HMO plan, you can also see your primary doctor's information on your Blue Shield member ID card. If you'd like to choose another primary doctor, you can do so using Blue Shield's online tools. Once you're happy with the selected primary doctor, then it's time to start building your relationship with them.
For many people, the first course of action is scheduling an annual checkup. When you meet your primary doctor, share any conditions, symptoms, or concerns you may have. This way, your doctor can help you achieve your health goals.
Building a relationship with your primary doctor is one of the best ways to make sure you and your loved ones stay healthy and safe. So whether you're an HMO member or a PPO member, your primary doctor is here to make sure you get the care you need.
Make the most of your plan with your primary doctor.