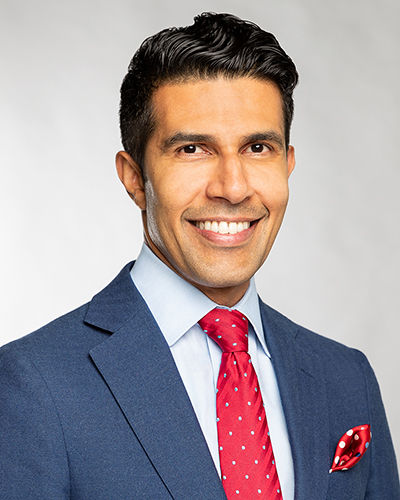 Krishna Ramachandran is senior vice president, Health Transformation and Provider Adoption, at Blue Shield of California, a nonprofit health plan with $24 billion in annual revenue serving 4.8 million members. In this role, he is responsible for leading partnerships and innovations to improve healthcare quality and affordability for Blue Shield's members, bringing tools and support that benefit providers, and promoting health equity and healthier communities throughout California.
Previously, Ramachandran served as divisional senior vice president of Health Care Delivery at Blue Cross and Blue Shield of Illinois where he led contracting, collaborating with providers in Illinois to improve health outcomes and reduce costs of care. Prior to that, he led the Network Solutions team for Health Care Service Corporation (HCSC), which operates the Blue Cross and Blue Shield plans in Illinois, Montana, New Mexico, Oklahoma, and Texas.

Ramachandran is passionate about collaboration, innovation, and use of technology, analytics, and incentives to improve patient access, outcomes, and affordability. He served as chief administrative officer, chief information and transformation officer at Duly Health and Care. He also served as director of technical services of Epic Systems Corporation, a leading provider of health care software.

Ramachandran holds a Bachelor of Engineering degree from Birla Institute of Technology and Science in India, a Master of Science degree in Electrical and Computer Engineering from the University of Illinois at Chicago, and an Executive MBA from Northwestern University's Kellogg School of Management.

Ramachandran is also an instructor and scientific advisor in The University of Chicago's Master of Science in Biomedical Informatics program. He was honored as Crain's Chicago Business Notable LGBTQ Executives (2021) and 40 Under 40 (2017).

In his free time, Krishna volunteers on the board for nonprofit organizations, advises start-up companies, and enjoys traveling to new countries.