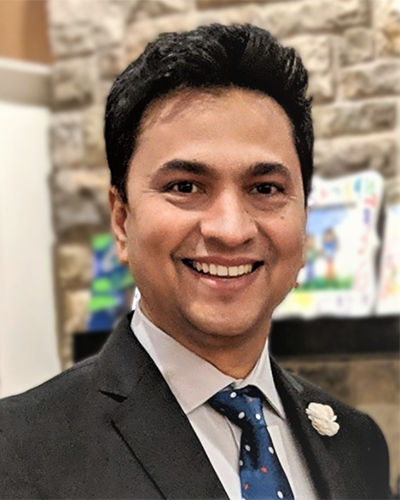 Jigar Shah is senior vice president, chief marketing officer at Blue Shield of California, a nonprofit health plan with $24 billion in annual revenue serving 4.8 million members in the state's commercial, individual, and government markets. He leads the company's brand, digital, marketing, member experience, and product departments.
Shah has more than 20 years of experience and a strong record of leadership across a variety of industries. He believes in delivering growth through world-class customer experiences and is known for being an outstanding communicator, an avid learner, and a consumer-centric leader dedicated to transforming health care.

Prior to joining Blue Shield in 2023, Shah was the founder and Chief Executive Officer for Trusana, a mental health care company launched by Providence. He led the vision, roadmap, and all aspects of building the Trusana product and team. Before leading the Trusana team, Shah was senior vice president, chief marketing officer for Providence. In this role, he drove and managed all aspects of the organization's brand strategy, advertising, and marketing, in addition to leading Providence's marketing and digital transformation.

Growing up in India, Shah attended The Maharaja Sayajirao University of Baroda to pursue his bachelor's in physics and South Gujarat University for his MBA. He then moved to the U.S. and attended The University of North Carolina at Greensboro where he obtained his master's degree in information technology and management. Shah has been an active supporter for over a decade of Child Rights & You, a nonprofit organization that works to ensure healthcare and education rights for all children. When he is not trying to solve healthcare challenges, he enjoys spending time with his wife and 13-year-old son doing outdoor activities such as hiking, playing golf, and tinkering with gadgets.