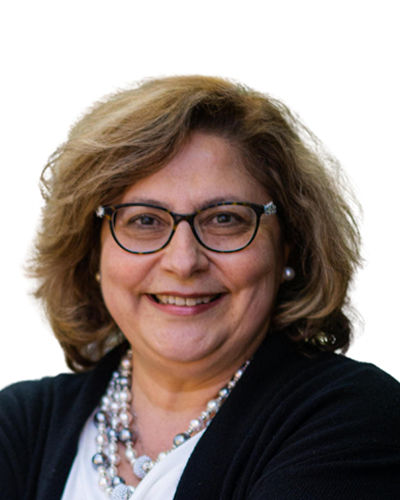 Aliza Arjoyan is senior vice president of provider partnerships and network management at Blue Shield of California, a nonprofit health plan with $24 billion in annual revenue serving 4.8 million members in the state's commercial, individual, and government markets. Arjoyan leads provider engagement strategies and oversees provider partnerships and relations along with network contracting, compliance, and analytics. She is also responsible for Accountable Care Organizations (ACO), scaling value-based payment models, cost of health care implementation, delegation oversight, commercial, Medicare and Medi-Cal network expansion.
As an accomplished executive within these disciplines, much of her success can be attributed to a passion for team development, strategic planning, and optimization of managed care operations. Arjoyan's exceptional leadership acumen results in high performing teams who embrace an agile mindset which embracewith a posture of listening, learning and nurturing ability influence across organizational levels. These skills extend to provider relationships that promote integration, collaboration, effective population health management and shared rewards for quality care and affordability.
During her tenure at Blue Shield, Arjoyan has participated in the governor's statewide covid testing and vaccine task force projects, where Blue Shield served as the third-party administrator for the state. She led the efforts to select and contract the network of providers including hospitals, community clinics, pharmacies, mass vaccination sites and mobile clinics to assist the state in providing access to testing and vaccinations for Californians.
Arjoyan also serves on the Governance Committee of the Integrated Healthcare Association (IHA) representing Blue Shield and is on the advisory board for the Office of Health Care Affordability.
Arjoyan joined Blue Shield in 2017 expanding her impressive career with over 25 years of California-based healthcare management experience. She led Humana's network team for the California and Hawaii markets helping expand the organization's footprint from five to 21 counties through strategic provider partnerships and innovative value-based structures. Prior to that she focused on Medicare and Medi-Cal network strategy and provider engagement at SCAN Health Plan, preceded by director of network management for value options where she pioneered behavioral health managed care for the state of California.
Arjoyan earned her master of health care administration from the University of Phoenix and holds a bachelor of science in health care administration from California State University at Northridge.