The Road to Wellness is Paved with Good Incentives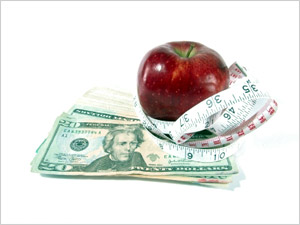 For those of us interested in wellness, health is its own reward. But for most people, healthy living seems hard and the payoff too far in the future to overcome the daily temptations of fast food and reality TV shows. Despite decades of focus on "getting fit" Americans continue to pack on the pounds.
According to the Centers for Disease Control and Prevention (CDC), two out of three adults is either overweight or obese1.
The implications for our health and economic well-being can be significant, as more than 75 percent of total healthcare spending is linked to chronic conditions such as diabetes, heart disease and cancer2. And the science is clear; many chronic conditions are preventable through simple changes in diet and lifestyle.
Employers are increasingly concerned about productivity and healthcare coverage costs that are driven by an unhealthy workforce. A recent survey showed that employees' poor health habits were the top challenges employers face in maintaining affordable benefits coverage3.
To meet this challenge and increase employee participation in wellness programs, more employers are offering financial and other incentives to encourage employees to embrace wellness.
In 2011, 40 percent of employers have provided rewards to employees based on their enrollment in wellness activities, while an additional 30 percent of employers are expected to adopt wellness incentives in 20123.
More importantly, the key questions about incentives are - do they work and which are the most effective? When used properly, incentives have been effective to help increase employee participation and improve overall health conditions.
For example, Blue Shield's employee wellness program, Wellvolution, reported employee participation rates jumped from 25 percent to 75 percent after the introduction of wellness incentives including a medical plan discount. Additionally, research at the University of Pennsylvania indicates that smoking cessation rates are three times greater among incentivized participants compared to program-only subjects4.
When choosing an incentive, both efficacy and cost are important employer considerations. For years, cash and gift cards were the most frequently used employer wellness incentive. However, results have varied widely between employers and cash incentives can be costly.
More recently, employers have turned to premium discounts/penalties or other healthcare-related incentives such as funding an HSA or HRA to increase employee participation rates. Additionally, incentives such as coverage rate reductions allow employers to minimize their cost, funding the incentives for those employees who choose to engage.
Finally, some employers are turning to behavioral economics principles. One such principle is our inherent human desire to avoid "loss" at all costs. A simple change from "earn your reward" to "don't miss out" can have a powerful impact on employee motivation.
Given the demonstrated power of incentives, having a strategy for both rewards and wellness program design can be an important determinant of wellness success.
- by Bryce Williams, Director of Wellvolution, Blue Shield of California
---
1CDC National Health and Nutrition Examination Survey (NHANES), 2003-2006 and 2007-2008.
2 CDC Chronic Diseases – At a Glance, 2009.
3 Towers Watson/National Business Group on Health 2011 Employer Survey on Purchasing Value in Health Care Report.
4 Volpp et al, "A Randomized, Controlled Trial of Financial Incentives for Smoking Cessation," New England Journal of Medicine, 2009.