The Impact of Health Benefits Offerings on Productivity and Presenteeism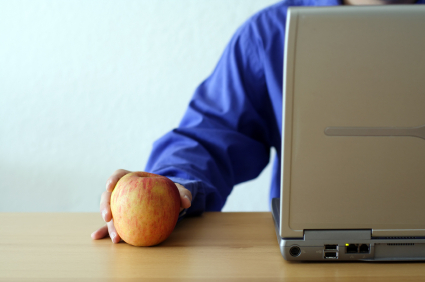 A healthy, productive workforce is a strong asset that powers the business' bottom line. Your health benefits offering can facilitate access to quality care and better health outcomes, which allows your employees to focus on their jobs when they're at work.
Chronic conditions account for the majority of health care costs in the United States, with many workers experiencing multiple health issues. In fact, an estimated 70 percent of all U.S. deaths are linked to chronic conditions that may be traced back to lifestyle factors including poor nutrition, physical inactivity, smoking, and mental illness that's gone untreated.1
Presenteeism, absenteeism, stress, and chronic conditions directly and indirectly impact a worker's performance. These problems may cause a ripple effect throughout a company anytime collaboration is critical to completing a project.
Absenteeism may impact business results due to delays or other inefficiencies in work and on average, the business cost of an absence is 28 percent higher than the worker's actual wage.1

Presenteeism, or working at suboptimal levels, accounts for between 20 percent and 60 percent of the total health-related costs faced by employers that can be traced to on-the-job productivity losses.2

Similarly, job turnover, mistakes on the job, low productivity, and poor motivation stem from unchecked stress.
Ultimately, health benefits can help support healthy employee behaviors. To be most effective, programs should be designed around a data-driven needs assessment of your employee base, facilitate access to care, and reward desired behaviors.
Here's how employer-based health plan designs can make a difference:
HMO and PPO plans are structured so that employees are nudged toward less expensive alternatives for appropriate care (like an ambulatory instead of hospital setting, urgent instead of emergency care, or generics instead of brand-name medications.) The availability of nurse helplines also encourages employees by providing easy access to advice for minor health concerns or questions.

Consumer-directed healthcare, such as a high-deductible health plan paired with a Health Savings Account (HSA), may encourage employees to be more health and cost-conscious due to the price sensitivity promoted through the cost-sharing structure.

Your health plan's disease management programs can also guide effective maintenance of chronic conditions and may help employees enjoy a better quality of life.

Employee Assistance Programs can offer personalized, professional help to support better physical and mental health. When an employee is stressed about home issues, be it financial or marital etc., it can affect job performance.

Worksite wellness programs provide the support and motivation to help make it convenient and economical for employees to make healthful choices.  A mindset of "I want to" versus "I have to" is key to long term engagement and actual health outcomes as opposed to short-term, transient participation.

Supporting overall health: health risk assessments and biometrics screening can serve as invaluable input to understanding the real impact of known risk factors, and can also serve as early indicators of chronic conditions. Biometric data such as cholesterol, blood pressure, and glucose levels can direct attention and treatment to the seven chronic conditions that "consume the most healthcare dollars includ[ing] cancer, diabetes, hypertension, stroke, heart disease, pulmonary disease, and mental disorders"1. Prevention or early treatment is a long-term strategy for offsetting the much higher expected costs of acute and chronic care interventions.
Employers have unique knowledge of their workforce, which makes them best suited to choose or design a benefits program that fits the company's culture and health needs.
---
1 Bray, Illona. Healthy Employees, Healthy Business: Easy, Affordable Ways to Promote Workplace Wellness, 2009.
2 Goetzl, Ron "Health, Absence, Disability and Presenteeism Cost Estimates of Certain Physical and Mental Health Conditions affecting US Employers"; Journal of Environmental and Occupational Medicine, 2004.