Winning the battle isn't as hard as you might think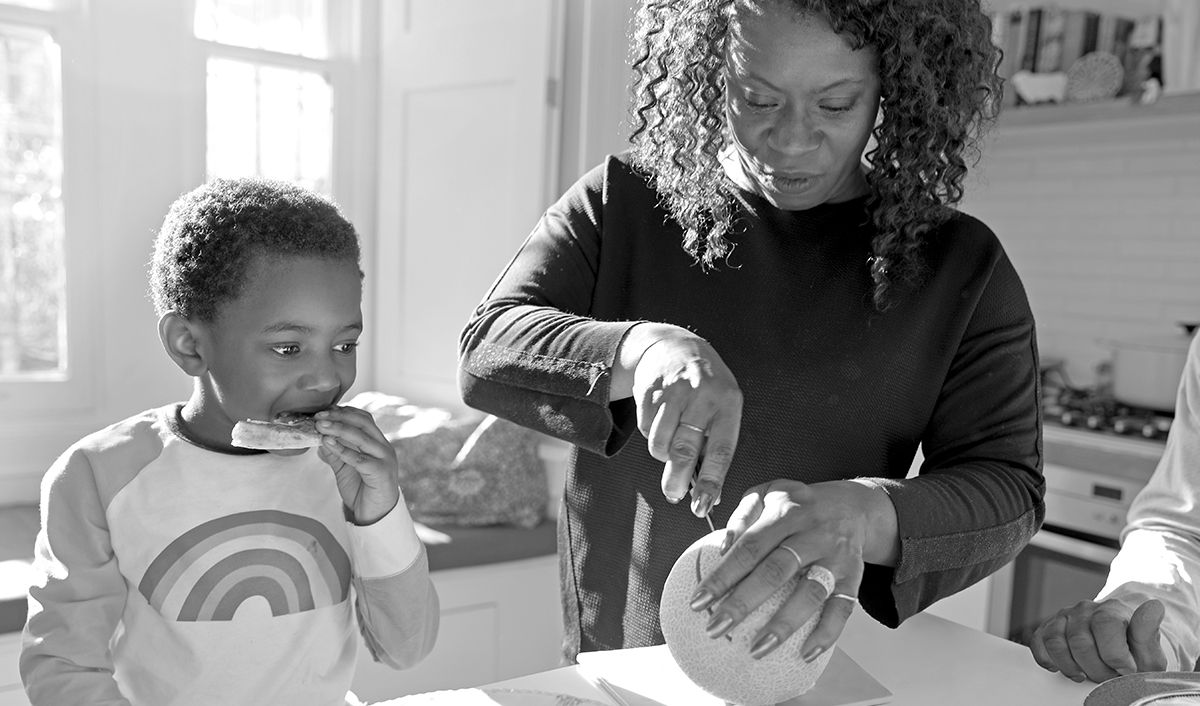 Whose heart doesn't break a little when telling their kids that cookies are not a healthy after-school snack?
It's tough, but important. That's because childhood obesity has been on the rise for three decades and now affects one in six kids. By feeding your little ones the right foods, making sure they get enough exercise, and limiting screen time, you can reduce their risk of high cholesterol, heart disease, and type 2 diabetes. Here are two questions parents often have about preventing excessive weight gain for their precious ones, and instilling habits for life-long health.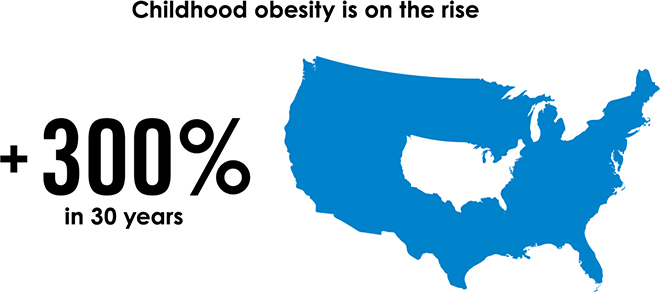 Not sure what's in and what's out? Focus on dark, leafy vegetables, colorful fruit, whole grains, lean protein, and low-fat dairy products. It also helps to steer kids away from their favorites: fast foods, pastries, cookies, ice cream, and doughnuts, as well as sugary drinks like soda and energy drinks.
Healthy diet per day for kids age 12 and under:
 
2 ½ cups of vegetables per day

2 cups of fruit per day

¾ cup of grain

3 cups of dairy per day

⅔ cup of protein per day
 
And even when you serve the right foods, it's easy for picky eaters and busy schedules to sabotage your efforts. The good news? You can also support healthy eating in other ways. Consider incorporating the following into your routine:
 
Make it a priority to eat one meal together each day
Sitting together at the table for at least one meal provides kids comfort. It also gives you the ability to talk with them about their day and monitor their eating habits.
Get them involved
Have your kids help you shop for groceries, choose foods to eat, and prepare simple meals when age-appropriate.
Make small shifts to healthier food
Slowly replace household favorites with healthy alternatives. Some examples include replacing whole milk with low-fat milk, soda with flavored sparkling water, and ice cream with homemade smoothies.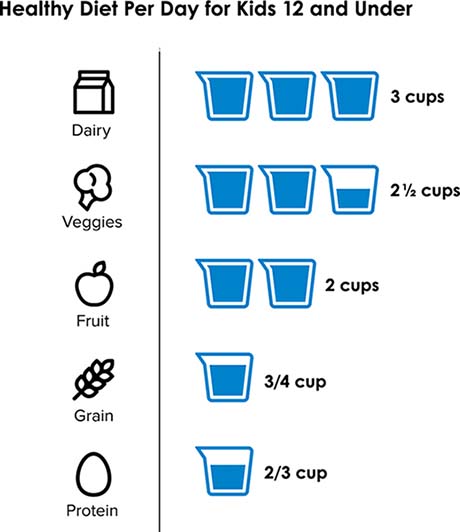 It's no surprise that regular exercise is good for kids. Beyond preventing obesity, exercise also helps them build strong self-esteem, sleep better, stay energetic, and decrease anxiety and depression.
Since your children aren't typically jumping on a treadmill, it can be hard to tell how many calories they're burning while exercising. The good news is that it doesn't really matter as long as your child gets 60 minutes or more of continuous, moderate physical activity each day at least three days per week. But, just to give you an idea, we've compiled a few popular activities so you can see what calories your child may burn: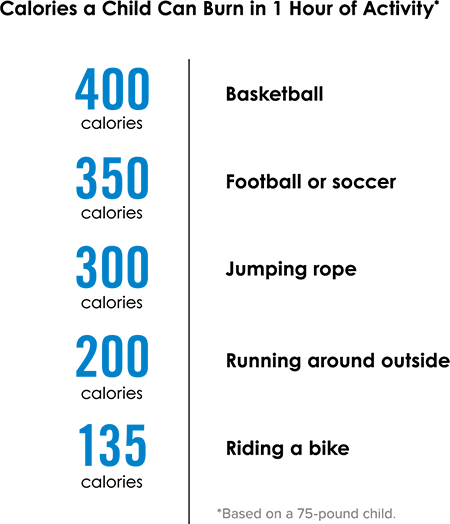 All in all, incorporating these habits may be challenging at first, but good habits will stay with your kids into adulthood, improving their chances for a healthy road ahead.