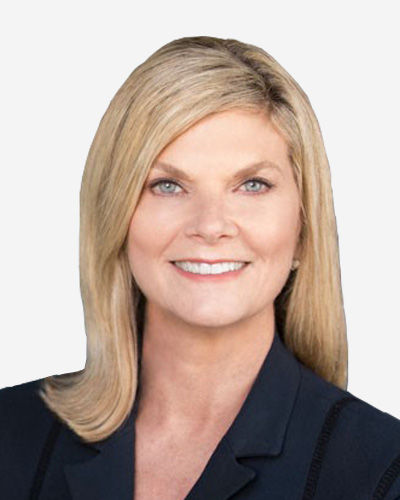 Lisa Davis is senior vice president and chief information officer at Blue Shield of California, a nonprofit health plan with $22.9 billion in annual revenue serving 4.8 million members in the state's commercial, individual, and government markets. Davis drives Blue Shield toward a future state of health care, transforming the IT business model and leveraging digital technology, data, and analytics to accelerate the delivery of capabilities and improve the member and provider experience.
An innovative business executive, Davis' future-forward vision has improved business outcomes and customer experiences for organizations in high-tech, academia, and the federal government. She most recently served as vice president and general manager of digital transformation for Intel Corporation, where she led their multi-billion dollar global data center business to profitability. In this role, she worked with CIOs to create and implement digital transformation strategies and simplify customer adoption of modern technologies. Prior to Intel, Davis was CIO at Georgetown University, where she dramatically modernized the institution's infrastructure to ensure Georgetown's competitiveness as a top-25 university in the U.S.
Prior to this, Davis had a distinguished career in the federal government asa member of the federal senior executive service, serving as the CIO of the U.S. Marshals Service in the U.S. Department of Justice and as CIO of Counterintelligence Field Activity in the U.S. Department of Defense.
Davis is a strong advocate for women who seek to enter science, technology, engineering, and mathematics (STEM) fields and a champion for women attaining leadership roles in technology. She previously led professional development initiatives as executive sponsor of Blue Shield of California's Elevating Women employee resource group, which supports the development and success of women at all career levels. Understanding that a pipeline of girls studying STEM subjects is key to ensure future generations of women leaders in tech, she previously partnered with Girls Who Code to establish their first Washington, D.C. chapter. She also created the first Women Who Code Club at Georgetown University to provide year-long coding curriculum and a support network to young women on campus.
Davis has been recognized with the Forbes' CIO Next List: 2022; the 2022 Bay Area ORBIE Award for healthcare, San Francisco Business Times' Most Influential Women in Bay Area Business for 2021, the 2021 FutureEdge 50 Award for real-time claims settlement and 2021 CIO Hall of Fame Award from CIO.com, the Top 100 Social CIO Award; the CIO 100 Award from CIO Magazine, and Digital Edge 25 Award for innovative use of technology to deliver business value. Davis is a highly requested keynote speaker, thought leader, and social media influencer. She holds numerous board appointments in addition to serving on the board of trustees of Blue Shield of California Foundation, which seeks to break the cycle of domestic violence and address the root causes of health inequity across California.
Davis holds a Master of Science in Human Resources Management from Golden Gate University and a Bachelor of Science in Computer Engineering from Syracuse University. She also has CISSP, 2003 and TS/SCI U.S. security clearance.