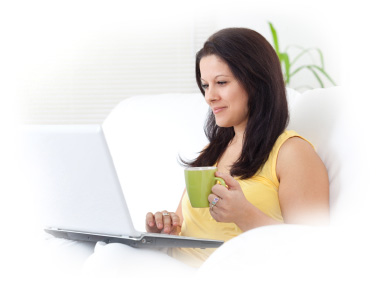 New members have easy access to individual and family plan information all in one convenient location. We hope these changes allow you to complete your online tasks more efficiently.
Once a member logs in, there may be up to four tabs displayed; these tabs are based on a member's plan type:
Plan Overview - access plan information for you and your family 

Manage Family – manage your entire family profile 

Claims – see summary and details of five most recently processed claims  

Payment Center – view and pay bills 
Note: Some members may not see the Member Center including: Blue Groove,
individual Medicare, FEP PPO members and members with dental only plans. 
---
Plan Overview

The Plan Overview tab shows health plan information, resources, and links at a glance.  You can quickly access these details within the tab:

Your Member Information 




Plan Information

 


Related Links

 


Additional Members

---
Manage Family

The Manage Family tab allows you to easily view and manage the family members on your plan.

 Member Information 
 Once granted access, view the member's Physician and Medical
 Group and change or add a Physician or Medical Group. 



 Request Access
 Send a request to access a family member's plan information and
 claims.
Note: Members under the age of 12 are not required to explicitly grant access to their profile. Profile access will be given to you upon request.

Grant Access
Submit an authorization for release of your Personal and Health Information to a family member, giving this member access to your plan information and claims. 



Add a Member
If you're not the subscriber, and you want to request or grant access to a spouse or dependent on your plan, click + Add a Family Member. A drop down menu will appear prompting you to choose the member's birth month and day.  Once you select the date, the member's name will appear.  Now, click the plus sign (+) to expand the member's row and request access or grant access.
Note:  If you have completed a Release of Personal and Health Information form and submitted via US Mail, it will also be used for online profile access.
---
Payment Center

The Payment Center shows billing and payment information for your monthly premiums. 

Next Payment Due Date




Payment Amount Due 




Pay My Bill




History of past payments (initiated online or by a Customer Service Representative)


Note: The Payment Center tab displays only for IFP and Med Supp Subscribers with active coverage.
---
Claims

Access your claims, or any family member claims you have been granted access to, through the Claims tab. Click on the plus sign (+) next to the date to access claim details. The page shows the 5 most recent processed claims. You can see a complete history by using Search for Claims or See All Claims.

 Choose Member




 Claim Details (including total patient responsibility)




 More Detail Information




 Search for Claims

 


See All Claims


Note: Details will only be shown for finalized medical claims processed by Blue Shield of California.