Get more from Medicare with an all-in-one Medicare Advantage plan that includes coverage for doctors, hospitals and prescription drugs, plus extra benefits like vision and hearing exams. Call today to learn more (800) 260-9607.
Why choose a Medicare Advantage Prescription Drug Plan?

Medicare Advantage Plans are an all-in-one alternative to Original Medicare. These bundled options include the full benefits of Medicare Parts A and B in a single plan. Many also include prescription drug coverage so you won't need to buy a standalone Part D plan. With a Medicare Advantage plan, care is provided through a local network of doctors and hospitals and plans can include extra benefits to limit out-of-pocket costs.
Medicare Dental
Many of our Medicare Advantage Prescription Drug plans now include coverage for dental that is not covered in your Medicare plan. The additional coverage is at no extra premium cost to you. Plus, you can add even more dental coverage to what is already included.
Explore Medicare plans in your area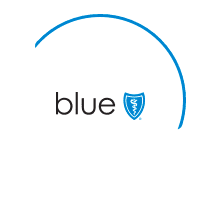 Thanks! You're going to:

We've sent you an email with a link and all the relevant information for the event.
Preferred generic drugs¹
Many plans include $0 preferred generic drugs to help keep your out-of-pocket costs down.
Frames and eyeglass lenses or contact lenses allowance
Many plans include a helpful allowance to help cover costs of frames and eyeglass lenses or contact lenses.
Over-the-counter items allowance²
Plans may include an over-the-counter (OTC) items benefit which can cover OTC health and wellness products and includes a quarterly allowance.
Is your doctor in our network?
We understand how important it can be to keep your doctor. At Blue Shield we have plans with one of California's largest network of doctors and hospitals. Explore the up-to-date list of providers in our provider directory.
Already a member?
Find all your Blue Shield of California Medicare Advantage Plan documents, including the enrollment form, enrollment checklist, multi-language notice, and Medicare Star Ratings.
Ready to enroll?
Enrolling online is easy! Simply explore plans in your area to find the plan that fits your needs and budget.
Enroll now
The benefits mentioned are part of special supplemental benefits available in select plans. Not all plan members will qualify. Refer to the Evidence of Coverage for details and eligibility requirements.
Limitations may apply. Benefits vary by county and plan.
1Tier 1 preferred generic drugs at a network pharmacy with preferred cost-sharing.
2 Two-time use per quarter allowance for eligible items. Unused allowance cannot be rolled over into the next quarter.
Y0118_23_398A_M Accepted 09192023
H2819_23_398A_M Accepted 09192023    
Page last updated: 10/01/2023