BlueCard Program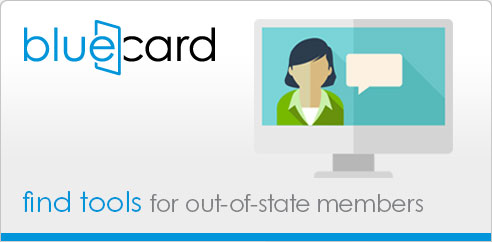 The BlueCard program links Blue plans across the United States and abroad through a single electronic network for claims processing and reimbursement.
When an out-of-area Blue Plan member seeks medical care from your office, use the information and tools in this section to submit those claims to Blue Shield of California.

Tools
Use our tools to simplify claims submissions for out-of-area members.

Tutorials
Learn about BlueCard and how to use our online tools more effectively.
Explore BlueCard
Use our tutorials to learn the basics of the BlueCard program and how to complete eligibility and benefits searches, request authorizations and more.
BlueCard training webinars are available to provide information on the BlueCard program, online tools and submitting claims.
Find links and resources to help you process BlueCard claims, and learn more about the BlueCard program and services.
Read frequently asked questions and answers regarding the BlueCard program.