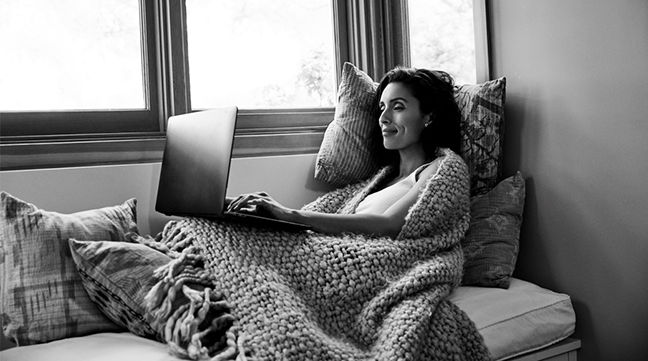 COMMON HEALTHCARE TERMS AND FAQS
The terms and acronyms for health insurance can be confusing. Here are some common words to know as you explore coverage options.

Frequently asked questions (FAQs)
What should I know about the Inflation Reduction Act of 2022?
Advanced Premium Tax Credit (APTC), also called a subsidy, is federally funded financial assistance for health plan premiums. For those who are eligible, it sets a limit on how much one pays based on a percentage of their annual income. The amount of premium assistance that one can qualify for depends on age, household income and size, and the cost of affordable health care coverage in their region. Premium assistance is only available for medical plans purchased through Covered California.
A simple way to find out if you qualify is by using our subsidy calculator*. If you learn that you may be eligible, contact your broker to see your options. You can also contact us at (888) 273-0010.
*The results from this tool are based on the information you provided. If you decide to apply for a plan through Covered California, then Covered California will determine your eligibility and actual subsidy amount based on the information you enter in your application.
What is the Advanced Premium Tax Credit? How do I qualify?
The new law provides for the continuation of additional premium assistance (government tax credits) first made available through the American Rescue Plan Acts, and allows those making more than 400% of the Federal Poverty Level (FPL) to take advantage of premium assistance through 2025. Members who qualify will not have to pay more than 8.5% of their household income for the second-lowest cost silver plan in their region.
Federal premium assistance (subsidy) is only available for medical plans purchased through Covered California. If you purchased a plan direct through Blue Shield and you didn't qualify for a subsidy at that time, use our subsidy calculator* above to check again – you may qualify now. If you qualify, you can re-enroll in a Blue Shield plan sold through Covered California to obtain your subsidy.

Members who purchased their Blue Shield plan through Covered California and didn't qualify for a subsidy previously may now qualify. Members who already obtained a subsidy through Covered California may be eligible for additional subsidies to help with the cost of their health plan premiums.
*The results from this tool are based on the information you provide. If you decide to apply for a plan through Covered California, then Covered California will determine your eligibility and actual subsidy amount based on the information you enter in your application.
How are subsidies calculated?
How does health insurance work?
A health insurance policy determines the types of medical services or benefits you are covered for, which doctors you can see, and what hospitals you can visit. Your plan also determines what you pay for care and services. 
After purchasing a health plan, you can then visit a doctor or hospital in the Blue Shield of California network. A network is a group of doctors, hospitals, and healthcare providers that work with a health plan like Blue Shield. That means you only have to pay a certain amount for healthcare services instead of the full cost. By using in-network doctors and hospitals, you can keep your costs lower. 

Health insurance is for preventive and event-based care – meaning you don't have to wait until you're sick to see a doctor. Preventive services like annual exams and flu shots are available to you at no additional cost. 

What do I pay monthly?
You'll pay a fixed monthly rate for your health coverage policy. The amount depends on the plan you choose, where you live, and the age of each person on the policy. The lower your plan's monthly rate, the more you typically pay when you see the doctor, and vice versa. Identifying how often you see a doctor can help you choose the right plan for you.
Depending on your household size and income, you may be eligible for financial assistance through Covered California to lower your plan's monthly rate or even your costs for medical care.

Is there a penalty for not being insured?
Having continuous coverage ensures you have access to care when you need it and protects you from unexpected healthcare costs, among other benefits. Having health coverage also helps you avoid the California tax penalty. 
In other words, if you do not have health coverage, you may have to pay more in taxes.  

We are not tax professionals and cannot provide tax advice. If you need help, please get advice from a professional tax preparer or adviser. 
What is the California tax penalty?
California enacted legislation to restore the individual mandate and tax penalty starting in 2020. Those who choose to go without coverage may be subject to a penalty as part of their annual state tax filing if they have access to affordable coverage within the cost limitations set by the state. There can be penalties of up to nearly $2,550 per family, which is based on 2.5 percent of household income or a minimum of $850 per adult and $425 per dependent child under 18 in the household, whichever is greater. The California Franchise Tax Board, which administers the state mandate, will assess the penalties for the coverage year when consumers file their taxes.

Californians can file for an exemption due to financial or other hardship. Visit Covered California to learn more or, for additional information, visit the California Franchise Tax Board.

If the federal individual mandate penalty is reinstated at any point, the state tax penalty will be adjusted.

What do I pay when I see a doctor?
Your bill for visiting the doctor will depend on the reason for your appointment and your plan's benefits. Some services have a copay (a fixed dollar amount) and other services have coinsurance (a fixed percentage amount). When you pay a copay or coinsurance, Blue Shield of California will pay the rest of the charges for your visit. You should check to see if your health plan has an annual deductible, which is the amount of money you pay for services before the coinsurance and health plan begins paying for them. A high deductible could affect what you pay at each doctor's visit.
To protect you and your family from unexpected costs, most plans have an annual out‑of‑pocket maximum. Once you reach the out-of-pocket maximum, your health plan covers 100% up to the allowed charges for most covered medical services.
Common healthcare terms
Allowed charges
The approved amount Blue Shield will pay for a service or benefit. If your doctor charges more than what's allowed by your health insurance policy, you may be responsible for the difference.
Benefits or covered services
The medically necessary services and supplies covered by Blue Shield.
Coinsurance
A fixed percentage of the cost of your services that you're responsible for. This is usually after you've met your deductible.
Copayment
A fixed amount you pay for benefits such as doctor's visits or any wellness services. This is usually after you've met your deductible if your plan has one.
Deductible
The amount you pay each calendar year for most benefits before Blue Shield begins to pay. Some benefits, such as preventive care, are covered before you meet your deductible.
HMO
A health plan where you choose a primary care physician (PCP) who treats you regularly. This includes preventive visits and referrals to specialists. You'll need to see only other doctors or specialists in your PCP's medical group. There is no coverage for services received from doctors who are outside your PCP's network. 
Network
A group of providers – including hospitals, doctors, specialists and other healthcare providers – that have agreed with Blue Shield to provide benefits for a specified amount.
Out-of-pocket maximum
The most you are required to pay in combined deductible, copayment, and coinsurance amounts for all of the covered services each year.
PPO
A health plan in which members can choose to see any provider in the PPO provider network without a referral. Members also have the freedom to use non-network providers for most services if they are willing to pay a higher share of the cost.
Page last updated: 10/01/2023