Kelly Seymour, IT Customer Service Senior Manager, on
Giving back to the community
Kelly is a natural-born problem solver with a big heart. That's why she excels at Blue Shield and why she was the recipient of the 2019 Blue Shield Corporate Citizenship Award.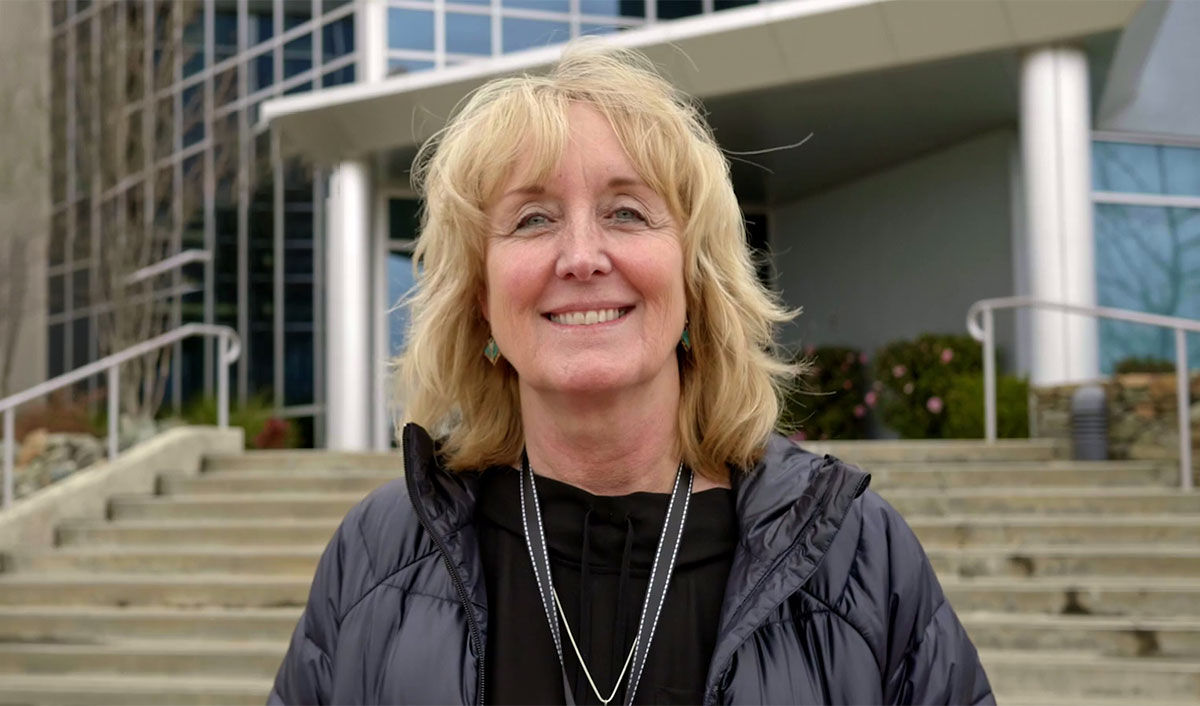 What do you do at Blue Shield of California? What do you love most about your role?
I manage the internal Information Technology service desk – the team that supports the needs of our employees. We are a one-stop-shop, providing technical support and creating self-serve content for our employees to find answers to common IT-related issues. 
I love looking at situations and taking a step back to ask, "What are we trying to solve and how can we improve the experience?" That big picture thinking helps me go beyond something like a forgotten password to think about an employee's experience within our systems and how we can make it easier for them to do their jobs. It's all about removing barriers and enabling them to do their best work.

Why did you join? What keeps you here?

Before joining Blue Shield of California, I was the client relationship director at DST Output (now known as Broadridge) that provides business services to a variety of clients, including financial services, communications, insurance, and healthcare. So Blue Shield was one of my clients. I interacted with them a lot and heard really great things about the culture, specifically their commitment to community. That was appealing to me – to hear about tangible examples of their company values and how much their employees gave back. 
Then an opportunity to join the customer experience team as a program manager popped up, and I jumped at the chance. I started on the business side. My job was to call the service desk about issues, then I saw an opportunity to merge my customer service experience and my interest in IT, so I joined my current team. 

Every day presents new challenges, and I love how that by helping our employees, we affect our members. I like being part of that chain. It feels good to help!
You recently won our Corporate Citizenship award. Why is community important to you?
At Blue Shield, we have a culture of giving, and I believe it's a sign of strong leadership when you can step beyond your own self and give back. Community is the foundation of what we do as a company, and my efforts are an extension of that. 
For example, by bringing Big Brothers Big Sisters to Blue Shield, I was able to increase our company's involvement with the organization while simultaneously meeting the needs of our employees. A lot of people want to volunteer, but they find it hard to carve out time. This program helped with that by reducing the amount of time needed, and it allowed us to help more kids and make larger impact in our local community. What else could you ask for?

What advice do you have for someone who wants to get involved in community initiatives?

Find something you're passionate about and make a commitment to the cause. You will always find time when you feel strongly about the change you are trying to make. 
Also, do it in bite-sized chunks. Pick one thing and devote as much time as you can to it. Because every little bit helps.