How your phone can keep you healthy
Stay in shape, manage your mental health, and keep on top of chronic medical conditions from your phone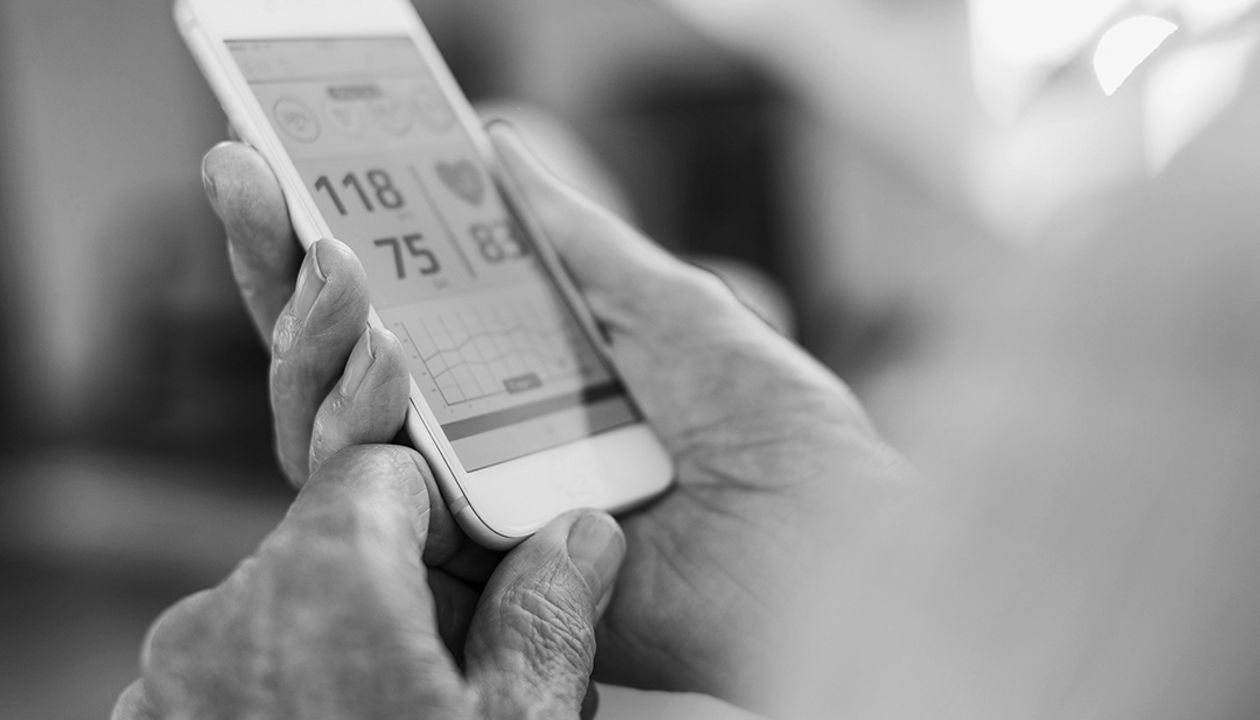 You can use your smartphone to order groceries, check the weather, book a flight, and even deposit a check. Why not use it to stay on top of your health?
That's the thinking behind health and wellness apps. They can help you meditate, track food intake and weight loss, deal with stress, and monitor medical conditions. It's estimated that there are 40,000 well-being and fitness apps helping people lead healthier lives. And they're available today.
Studies have shown the effectiveness of many apps, and they are considered best-used in the following areas.
To get help with mental health issues, you used to have to visit a psychiatrist or psychologist.
Today, some are finding that they can tackle a range of issues – from mild to moderate depression to anxiety – through the use of smartphone-based apps.
These easy-to-use, results-oriented apps focus on six main areas:
 
Condition management

Cognition improvement

Skills training

Social support

Symptom tracking

Passive data collection
 
Some apps, such as Headspace and Calm, help users meditate as a form of stress-relief. Time-management apps tackle stress and anxiety by helping users to avoid procrastinating. They also help them ignore personal distractions and achieve a better work/life balance.
Who hasn't tried to make it to the gym three days a week or eat a healthier diet, only to fall off the wagon?
If you can relate, there's good news in the form of many mobile apps that aim to help users meet any number of health and fitness goals. These include:
 
Counting calories and steps

Monitoring vitals and maintaining personal and trackable data

Setting goals and logging milestones

Using programs customized for specific goals
 
If you're looking to lose weight or control unhealthy eating habits, these apps can be especially helpful. Trials have shown that using smartphone apps has led to choosing more low-calorie, low-fat, and high-fiber foods, as well as more physical activity. This resulted in more weight loss.
Studies have shown improved outcomes among patients who are monitored by smartphones, wireless devices, and sensors. What's more, researchers found that food journaling – the act of writing down everything you eat in a day – can result in two times the weight loss.
Read this study on self-monitoring in weight loss​.
These apps aren't only about shedding pounds or getting a better handle on your time. They can be especially potent in helping patients manage conditions such as diabetes, heart disease, and lung disease.
Called "digital medicine," these apps use a mix of remote monitoring, behavior modification, and personal intervention overseen by your doctor to keep track of vital signs and other medical indicators.
Studies have shown improved outcomes among patients who are monitored digitally by smartphones, wireless devices, and sensors. In one Mayo Clinic study, researchers measured a program available both online and via a smartphone app that provided patients with healthy lifestyle content.
The researchers asked cardiac rehab patients to track their diets and exercise. When measured against a group that received standard cardiac care, the patients using the digital health program had fewer cardio-related ER visits and rehospitalizations. They had also lost more weight and showed better overall lifestyle habits.
As a result, many hospitals and health systems are offering these low-cost digital programs to select patients. It makes sense. Mobile apps are an easy and reliable way to track habits and learn new ways to be healthier.
To help you make meaningful, manageable changes to your lifestyle, Blue Shield offers a suite of total health programs called Wellvolution®, which you can join at no additional cost. These programs offer lifestyle-based approaches to health. For example, the Diabetes Prevention Program can help you lose weight, and QuitNet® can help you quit smoking.
You can also take advantage of the many discounts our plans offer – on fitness equipment, massage, acupuncture, chiropractic care, vitamins, and supplements.
QuitNet is a registered trademarks of MYH, Inc.
The Diabetes Prevention Program is provided by Solera Health, an independent company.
Wellvolution is a registered trademark of Blue Shield of California. Blue Shield of California is an independent member of the Blue Shield Association.