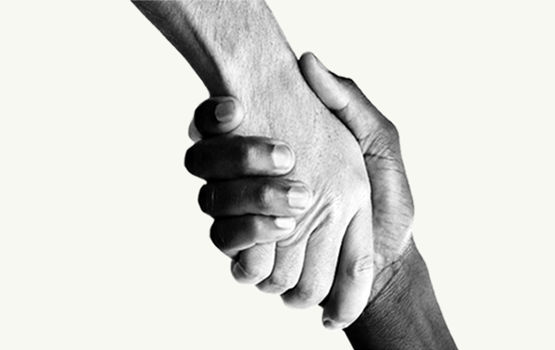 The Blue Shield of California
Our goal is to provide transparency and ensure the trust of all our members. We are actively committed to protecting your personal health information by adhering to & applying industry best practices to ensure your data is safe.
 Security
Blue Shield of California is dedicated to providing an exceptional and secure digital experience by being a trusted and innovative healthcare company. Blue Shield complies with Health Insurance Portability and Accountability Act of 1996 (HIPAA) by implementing controls that safeguard data and satisfies HIPAA's Security Rule.
Our strategy is applying layers of security following leading industry cybersecurity standards such as National Association of Standards and Technology (NIST) in our day-to-day operations to meet our regulatory and contractual security obligations. This requires laser focus on cybersecurity being a priority to continuously monitor and improve our Governance, Identity and Access Management, Awareness and Training, Supply Chain Risks, and all other areas related to our people, processes, and technologies.

 Compliance
Our Code of Conduct maintains the highest standards of business conduct at Blue Shield. The Corporate Compliance and Ethics Program (the Program) is designed to detect and prevent illegal or unethical conduct, as well as promote integrity and honesty in the workplace. 

The Program is managed by the Corporate Compliance and Ethics Division (CC&E) of the Law Department and is overseen by the Audit Committee of Blue Shield's Board of Directors.  

 Privacy
Blue Shield is actively committed to safeguarding member's personal information under federal and state laws. 

Blue Shield's website(s) and mobile application are owned and operated by Blue Shield of California and its subsidiary Blue Shield of California Life & Health Insurance Company. 

Our Privacy Notice describes how we collect, use, share and secure personal information on the website(s) and mobile application.

In accordance with federal law, our HIPAA Notice of Privacy Practices describes how members' protected health information may be used and disclosed, and how members may exercise their rights to medical information.

This Gramm-Leach Bliley Notice explains our policies for collecting, using, sharing, and protecting the personal and financial information of current or former Blue Shield Life policyholders. Please review it carefully.  

 Health Care Fraud
Blue Shield aggressively investigates health care fraud and abuse. Detection, prevention and elimination of fraud and abuse are essential for sustaining an affordable health care system.  The Special Investigations Unit (SIU) investigates all lines of business including, but not limited to; commercial lines, Federal Employee Health Benefits Act (FEHBP), Medicare Part C (Part C encompasses Medicare Advantage –MA, as well as Medicare Advantage with Part D (MAPD) and Medicare Part D, Medi-Cal, Cal Medi Connect and Plan Partner LACare. 
To minimize fraud, Blue Shield utilizes data analytics, external professional and government tools and data bases, hotline and e-mail referral resources, and fraud training and education. The SIU is a member of the National Health Care Anti-Fraud Association and the Healthcare Fraud Prevention Partnership. The SIU is actively engaged with the BlueCross BlueShield Association National Anti-Fraud Department as well as law enforcement partners including the OIG, FBI, CDI and other regulators. The SIU also partners with the Enterprise Risk Management (ERM) team to perform an annual comprehensive fraud risk assessment.   

See our Fraud Prevention Guidelines to help identify any potential fraud.