Safe travel planning for your summer vacation
Check out our tips for enjoying a safe and healthy summer getaway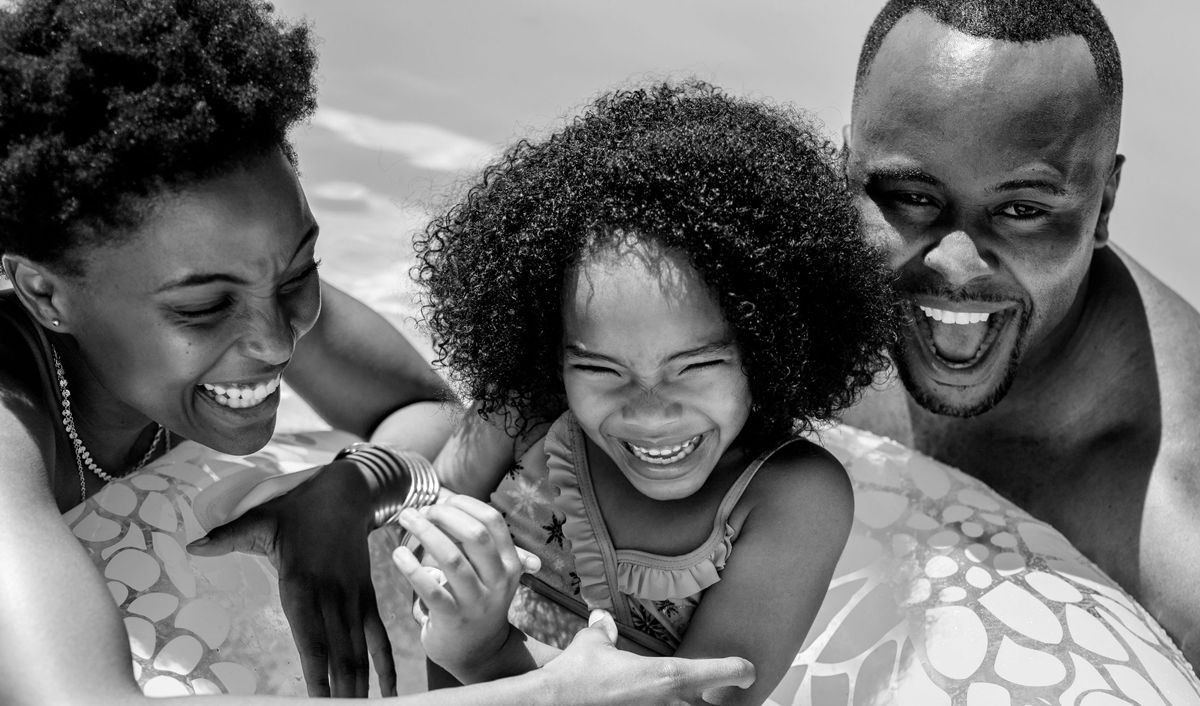 After more than a year of navigating stay-at-home orders, the travel bug has hit a lot of people. And thanks to the COVID-19 vaccine rollout, it is finally a safe option for those who have been fully vaccinated to hit the road or take to the skies.
Millions of Americans are getting vaccinated against COVID-19  every single day, and many are excited to get back to the pre-pandemic tradition of taking a summer vacation. If you're making travel plans of your own, keep in mind that you become fully vaccinated two weeks after your second dose of the Pfizer or Moderna vaccines, and two weeks after the single dose of the Johnson & Johnson vaccine. To stay safe, travel should be planned to take place after that two-week period.
It is also important to choose a destination where you and your family can continue to take steps that will keep you protected against COVID-19. In addition, you should only travel with people in your household or other fully vaccinated people. 
With a little forethought and planning, you can enjoy a fun-filled summer getaway. Here are a few tips to help you and your family stay safe and healthy while you travel.
Wondering where to go? Consider exploring the great outdoors.
Californians are incredibly lucky because a wealth of opportunity for adventures big and small sits right in your own backyard. Whether you want to escape to the beach, the mountains, or the desert, you will never run out of majestic and unique places to explore in the Golden State. 
California offers all kinds of ways to safely connect with nature, even for those who don't consider themselves "outdoorsy." From stunning landscapes that are easily accessible to multi-day backpacking trips across rugged terrain, there is something enjoyable for everyone. Camping, fishing, whitewater rafting, kayaking, mountain biking, whale watching, wildflower-searching, river-floating, birdwatching, picnicking, forest bathing: California truly has it all, including nine national parks and 280 state parks – the most in any state.
Why plan a vacation around outdoor activities? There are a few reasons.
Wherever you're planning to travel, here are some guidelines to follow:
COVID-19 is still a threat. Yes, more and more people are getting vaccinated, but there are still many people who are not, which means the travel landscape is going to continue to look different.

Fully vaccinated travelers are less likely to get or spread COVID-19, but should still follow the CDC's guidelines, including wearing a mask, avoiding crowds, and washing your hands often.
If you are not yet fully vaccinated, the CDC recommends delaying travel until you are. If you plan to travel anyway, it is suggested that you follow their travel guidelines for unvaccinated people.

Certain U.S. states require either proof of vaccination or a negative COVID-19 test upon or prior to your arrival or require that you immediately quarantine. The rules differ by state, so do your research and take this into account.

Many resorts and venues are also requiring proof of vaccination and/or a negative COVID-19 test. This requires planning to make sure you are fully vaccinated before you arrive.

If you are planning to travel internationally, please refer to the CDC guidelines for Travelers Health to better understand how to stay safe. There are still countries where case numbers are high. Travel to these places may be heavily restricted.
The State Department website also has guidance for those planning to travel outside the U.S., including which countries are not accepting international travelers and which have strict guidelines that must be followed to enter.

Things are improving in most of the United States, but there are still places in the country that have high COVID-19 rates. Keep that in mind when researching and choosing your destination.

Taking public transportation puts you at a higher risk for COVID-19. If you do plan on flying or taking a train or a bus (or any other form of public transportation), masks are required in the U.S. In addition, the CDC recommends you avoid crowds and wash your hands often.
Know the risks. Decisions about what feels safe will be up to you, but the CDC recommends delaying travel until you are fully vaccinated or if you suspect you may have COVID-19. 
 
As long as everyone does their part to follow public health guidance and protect their communities from COVID-19, you can look forward to enjoying a safe and healthy summer. Of course, getting vaccinated is the best way to protect yourself, and all California residents are encouraged to do so as soon as they are eligible.
A few things to keep in mind about getting vaccinated:
The vaccine is free. You do not need health insurance to get it.

Everyone who is eligible can get the vaccine – regardless of immigration status.
Visit My Turn to schedule your appointment and sign up to get important notifications. You can also call the CA COVID-19 hotline at (833) 422-4255.
 
The COVID-19 vaccination is our most important tool to end this pandemic. Until then, we must work together to stay informed and continue taking precautions to curb the spread. Thank you for doing your part.
Y0118_21_340C_C 06032021
Blue Shield of California complies with applicable state laws and federal civil rights laws, and does not discriminate on the basis of race, color, national origin, ancestry, religion, sex, marital status, gender, gender identity, sexual orientation, age, or disability. Blue Shield of California cumple con las leyes estatales y las leyes federales de derechos civiles vigentes, y no discrimina por motivos de raza, color, país de origen, ascendencia, religión, sexo, estado civil, género, identidad de género, orientación sexual, edad ni discapacidad. Blue Shield of California 遵循適用的州法律和聯邦公民權利法律,並且不以種族、膚色、原國籍、血統、宗教、性別、婚姻 狀況、性別認同、性取向、年齡或殘障為由而進行歧視。